The Fourth Annual Knock 'Em Down with Jeromy Brown Charity Bowl
February 4
@
3:00 pm
–
6:00 pm
Come out and Knock 'Em Down with Jeromy Brown on February 4th 2023 at Sunset Lanes!
The 4th Annual Jeromy Brown Charity Bowl
This all inclusive bowling tournament aims to knock down stereotypes, raise money for people with disabilities in our community, and have a great time doing it! We encourage people of all abilities to participate at our event.
All tournament proceeds will be donated to the DMF Jeromy Brown Family Fund to benefit organizations that impact the health of those in our communities who live with disabilities. Find your team of 4 and register today! **One ticket is equivalent to one bowling team.**
Think you're an above average bowler or just feeling lucky? Sign up at the door for the singles tournament for a chance to win additional prizes!
Not a big bowler, but would like to still help out? Click 'register' to make a donation through this page or to sponsor a bowler with a disability! All bowlers with disabilities have the option to bowl for FREE at our all inclusive tournament.
All ages welcomed!
Upon registration, you will receive emails regarding additional event information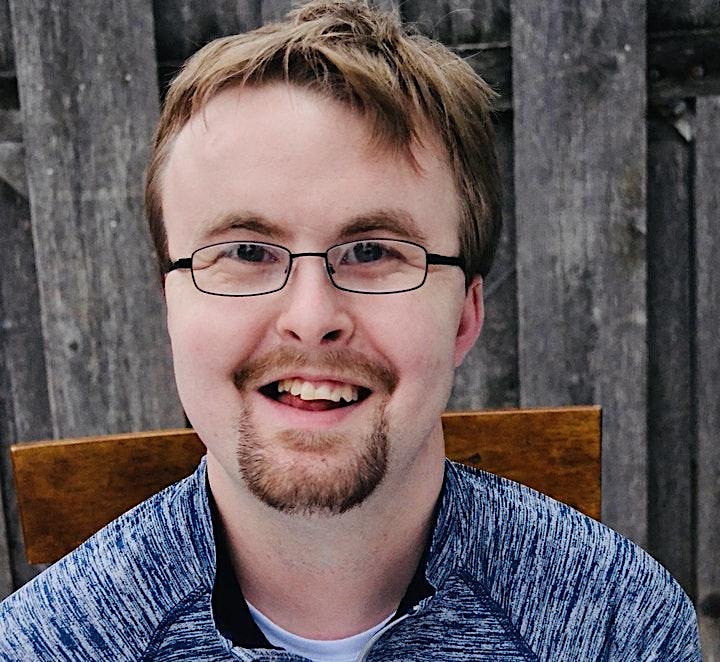 Meet Jeromy
Jeromy was born with a rare syndrome called Monosomy 9; only one in four million individuals are born with it. Jeromy has limited ability to speak but uses a communication device that helps him interact with others. Jeromy's life is not defined by his disability. He enjoys being an active and productive member in his community as he works at the Vocational Training Center and volunteers. He is well known around town for his infectious smile and love for all sports.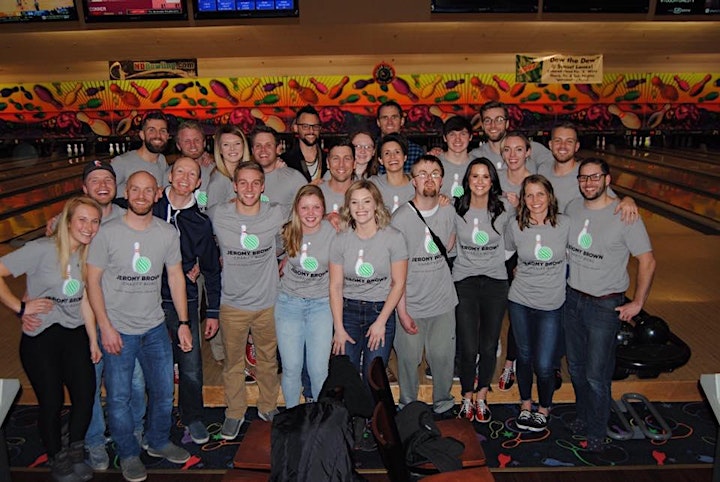 Our Story
Our story begins with a few cousins discussing Jeromy and the influence he has had on them. They decided they wanted to celebrate Jeromy in a way that would give back to individuals with disabilities while honoring Jeromy's name. Thus, the Jeromy Brown Family Fund was established at Dakota Medical Foundation by a board of Jeromy's cousins in 2018. Jeromy has shown his cousins that a disability does not need to define a person. Our family has chosen to focus on the abilities and passions of each individual. Jeromy's love for bowling and February birthday inspired the idea for an annual bowling tournament to promote the inclusion and well-being of those with disabilities. All while celebrating Jeromy and the love his cousins have for him.
With the money raised during the first year, the JB Family Fund was able to donate to over $20,000 in the year 2022.
The Jeromy Brown Family Fund is as a donor advised fund hosted by the Dakota Medical Foundation. Giving Hearts Day gifts can be directed to www.givingheartsday.org: DMF – Jeromy Brown Family Fund
*Entry fees are not tax deductible.
Related Events
NOTICE: All events are subject to change. Fargo Underground is not responsible for the events posted on our website. The hosts reserve the right to make any changes whatsoever in the event owing to any unforeseen or unavoidable cause; or to cancel the event for any reason beyond their control without notice. Always confirm the event before attending.