FM Celebrating Women-International Women's Day
March 8 @ 5:30 pm

-

8:30 pm

$20
You are cordially invited to celebrate International Women's Day with us and keynote address is Representative Ruth Buffalo.
You are cordially invited to attend Kondial Kel International (formerly known as South Sudan READS) organization event that will be happening on March 8 and we are committed to empowering and uniting the lives of all people regardless of creed, culture, color, or condition – Kondial Kel International. Based out of Fargo, North Dakota, our small but mighty effort has its roots in the South Sudanese community. Our founder, Nyamal Dei, has devoted her life as an African American refugee to bring balance, knowledge, and abundance to her homeland and local society.
Our name, Kondial Kel, literally means "togetherness" in South Sudanese, and we know that an equitable approach to uniting all people means lifting up the voices less heard first. For that reason, our programming is devoted to empowering women, increasing access to education, and expanding health initiatives.
On March 8th, we will be hosting our annual International Women's Day event, and we would be honored if you would consider partnering with us. International Women's Day (8 March) is a day for us to join voices with people around the world and shout our message for equal rights loud and clear: "Women's rights are human rights!"
Our THEME: Together we thrive!
We celebrate all women, in all their diversities. We embrace their facets and intersections of faith, race, ethnicity, gender or sexual identity, or disability. We celebrate those who came before us, those who stand beside us now, and those who will come after. It's a time to celebrate the achievements of women, whether social, political, economic, or cultural.
This virtual event will run from 6 to 830 pm CST and has the potential to reach, and thus empower, countless women and their advocates across the world. And it will be an honor if you can join us on this day! Also, share this event with friends and family.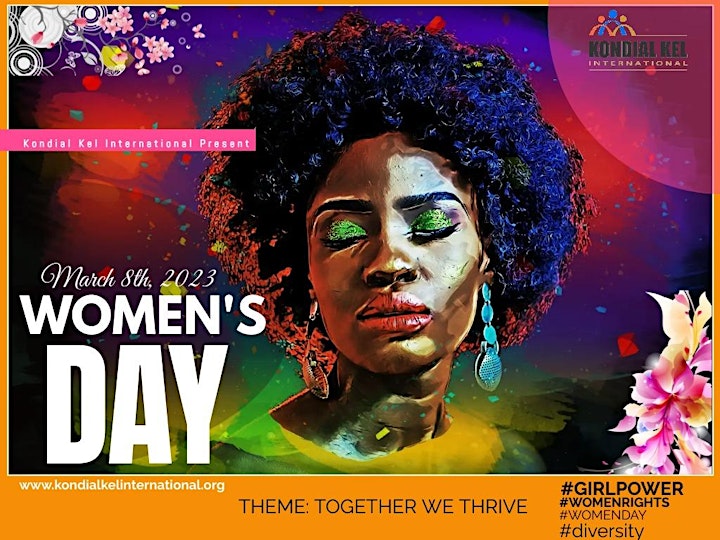 Related Events
The #1 Fargo, Moorhead, and West Fargo Events & Entertainment Guide! Find the best things to do in Fargo including concerts, movies, sports, live music, classes, art, breweries, shows, dancing, comedy, theater, karaoke, trivia, and more.
NOTICE: All events are subject to change. Fargo Underground is not responsible for the events posted on our website. The hosts reserve the right to make any changes whatsoever in the event owing to any unforeseen or unavoidable cause; or to cancel the event for any reason beyond their control without notice. Always confirm the event before attending.