Ceramic Wall Hanging
March 2 @ 5:30 pm

-

7:30 pm
Join us for a fun night in the Ivy Room and create this pretty handbuilt ceramic wall hanging!
Ready to add some handmade charm to your home? Learn how to make your very own handbuilt ceramic wall hanging to decorate your space! You'll learn how to add texture and carve designs into different sized clay slabs we will cut out to make up your 3 piece wall hanging.
Different colored clay slip options will be available to add subtle color to your pieces before I take them back to my studio to fire in the kiln. We will also prep the wood-beaded holder and tassel trim during class and you'll be given metal jump rings to combine the 3 ceramic pieces together at home.
You can plan on picking up your finished ceramic pieces about 2 weeks after the class in a designated spot at SheyWest.
Call the store at 701-929-5643 to purchase a ticket early or checkout directly through the ticket link. Spaces for this event are limited!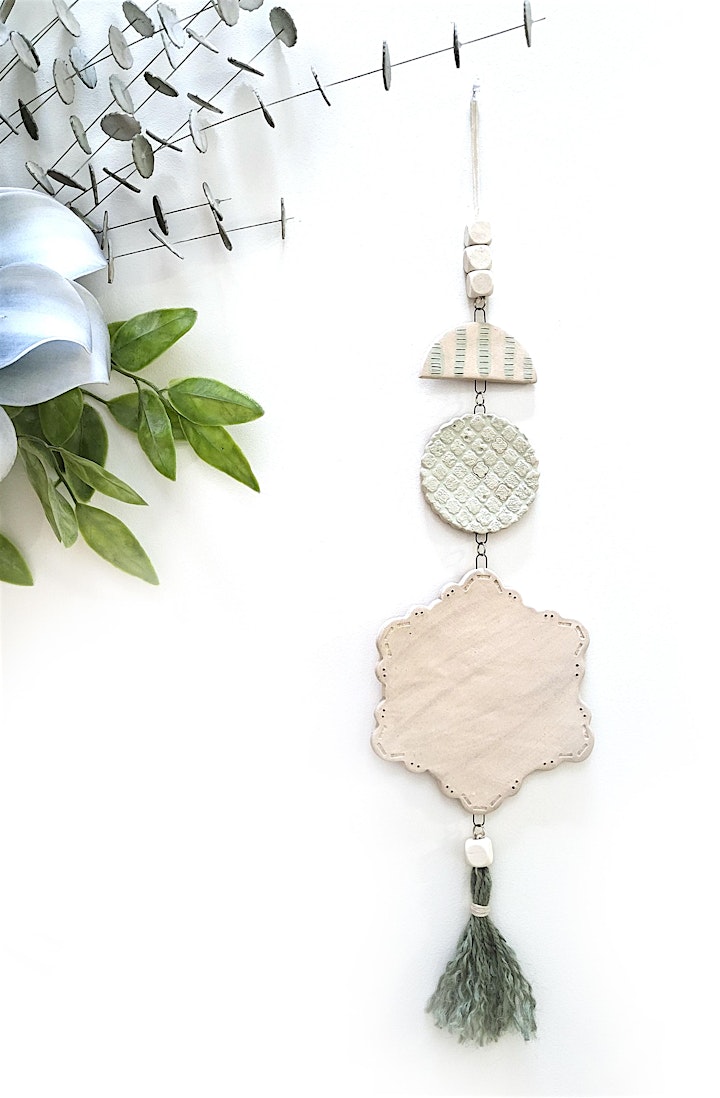 Related Events
The #1 Fargo, Moorhead, and West Fargo Events & Entertainment Guide! Find the best things to do in Fargo including concerts, movies, sports, live music, classes, art, breweries, shows, dancing, comedy, theater, karaoke, trivia, and more.
NOTICE: All events are subject to change. Fargo Underground is not responsible for the events posted on our website. The hosts reserve the right to make any changes whatsoever in the event owing to any unforeseen or unavoidable cause; or to cancel the event for any reason beyond their control without notice. Always confirm the event before attending.